Portobello Film Festival 2017
31 August – 17 SepTember –
Admission Free To All Events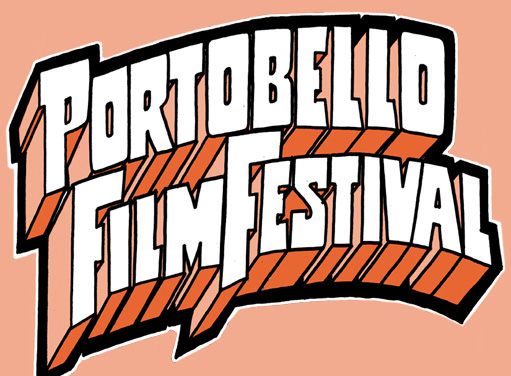 The 22nd annual free Portobello Film and Arts Festival opens at the Westbank bar, 3 – 5 Thorpe Close, London W10 5XL, on Thursday 31 August from 6.30 with films on Mick Jones from the Clash, Banksy at Dismaland, and Iain Sinclair's London Overground- a mystical walk around London.
The next day (1 September) Portobello Festival celebrates the best arts of where we are based, Notting Dale, with a programme of spoken word, music, and comedy featuring JC 101, Courttia Newland, and Tony Allen in honour of the neighbourhood of Grenfell Tower, at the Maxilla Club, 2 Maxilla Walk, London W106NQ. Also showing On The Ground At Grenfell a powerful film by local people about the tragedy and its aftermath.
NB don't use satnav for these venues if you are driving as both are directly underneath the Westway.

The Festival continues for the next two weeks with International film shows every evening at The Muse, 269 Portobello Road, W11 1LR, and weekday evening West London and UK movie shows at the Westbank.
Highlights at the Westbank include a screening of The Boyfriend by Ken Russell introduced by his daughter Vicki and Doctors Of Madness frontman Richard Strange.

An art exhibition featuring posters designed for Portobello Film Festival over the years by Blek Le Rat, Ralph Steadman, Pure Evil, Lucy Sparrow, Dotmasters, Andrew Logan, Jamie Hewlett, and Sickboy opens at The Muse on 7 September.

The Festival comes to a climax with the Golden Heart Trellick Award Ceremony in Tavistock Square, where the Westway crosses Portobello, from 6.30 on Sunday 17 September.
Expect non stop international, UK and London films for 18 days all for free in the heart of countercultural London, Portobello Road and North Kensington.
This year the Festival also remembers the dynamic cinematic history of the area in the brochure and on walls around Portobello with Tom Vague's Portobello Movie Map.




Other film festivals have a man in a tux taking photos of you and handing you a card hoping you'll purchase them at some inflated price. At Portobello photos, by Matthew Buxton, are free and constantly updated on flickr feed. Click here and enjoy the story so far:
Matthew Buxton



VENUES





The Muse Art Gallery


269 Portobello Road W11 1LR
Maxilla Hall Social Club
2 Maxilla Walk, London, W10 6NQ


Westbank


3-5 Thorpe Cl, London W10 5XL
Portobello Road/
Tavistock Square
London W11 1AN



FULL PROGRAMME BELOW
FILMs ARE SHOWN IN ORDER LISTED
6.30 - 10pm

THU 31 AUG

WESTBANK
6.30-10 PM
Opening Ceremony
with London Overground &
Iain Sinclair
full programme


FRI 1 SEPT

THE MUSE
6.30-10 PM
A night of French Films
full programme

MAXILLA HALL SOCIAL CLUB
6.30-10 PM
A Song For Notting Dale
The art of W10 with Tony Allen, Princess Emmanuelle, JC 101, and Courttia Newland. In honour of the Grenfell neighbourhood.
full programme


SAT 2 SEPT

THE MUSE
6.30-10 PM
A Night Of Russian /
Eastern European Films
full programme


SUN 3 SEPT

THE MUSE
6.30-10 PM
Documentary Films
full programme


MON 4 SEPT

WESTBANK
6.30-10 PM
West London Film Network presents movies from West London
full programme


TUE 5 SEPT

THE MUSE
6.30-10 PM
International Films
full programme

WESTBANK
6.30-10 PM
Octavia Foundation, Art Movies, and Bristol Film & Video Society.
full programme


WED 6 SEPT

THE MUSE
6.30-10 PM
A Night Of German Films
full programme


THU 7 SEPT

THE MUSE
6-11 PM
22 Years of
Portobello Film Festival
Opening Night! Free Entry, Frontline Films, and Street Art
full programme

WESTBANK
6.30-10 PM
NFTS BFI Young People's
Film Academy
plus London Film Makers Convention
full programme


FRI 8 SEPT

THE MUSE
6.30-10 PM
Films From North America:
Canada & USA
full programme

WESTBANK
6.30-10 PM
2 Dream and London Film Makers Convention continued
full programme






SUN 10 SEPT

THE MUSE
6.30-10 PM
Animation
full programme


MON 11 SEPT

THE MUSE
6.30-10 PM
Night of Documentary Films
full programme

WESTBANK
6.30-10 PM
Common People and
London Calling
full programme


TUE 12 SEPT

THE MUSE
6.30-10 PM
A Night Of Drama
full programme

WESTBANK
6.30-10 PM
Mr Rudolph's Jubilee
and Indy Comedy
full programme


WED 13 SEPT

THE MUSE
6-11 PM
Films from France &
Switzerland
full programme


THU 14 SEPT

THE MUSE
6.30-10 PM
Spanish Films
full programme

WESTBANK
6.30-10 PM
UK Independents Day
full programme


FRI 15 SEPT

THE MUSE
6.30-10 PM
A Night Of Dutch Films/
Certified Dead
full programme

WESTBANK
6.30-10 PM
The Boyfriend Remembered
with Vicki Russell and
Richard Strange
full programme


SUN 17 SEPT

LIVE IN PORTOBELLO ROAD/
TAVISTOCK SQUARE
6.30-10 PM
Grand Portobello Film
Festival Golden Heart
Awards Ceremony
The Portobello Film Festival has great pleasure in presenting this year's Prizes crafted in finest felt by the celebrated Lucy Sparrow to our favourite films.
Expect thrills, spills, free drinks, and the future of the British and International film Industry.
Still all free after 22 years. All welcome. The film party of the year.
full programme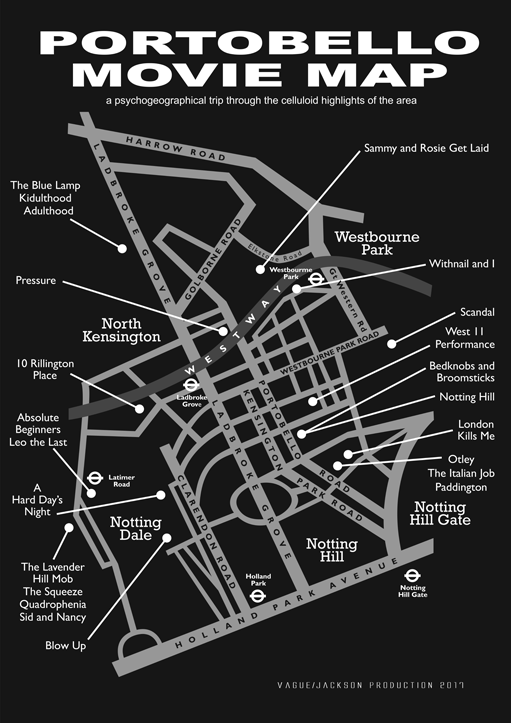 ©Tom Vague & Mark Jackson