NO SELL OUT




By Jonathan Barnett
(Director Portobello Film Festival 1996 – 2020)

I'm not sure it is so important these days in this post-capitalist world where making money is the universal goal and idealism seems to have gone by the wayside, but for a long time "selling out" was the worst move an artist could make.
It was to do with honesty and credibility. If you sold out your art was hopelessly compromised, your message made meaningless, especially if it claimed to come from a dissenter's point of view. For a lot of punks the movement ended the day The Clash signed with CBS and the Sex Pistols signed with Virgin. What price revolution when the first cheque from the establishment was eagerly gobbled up?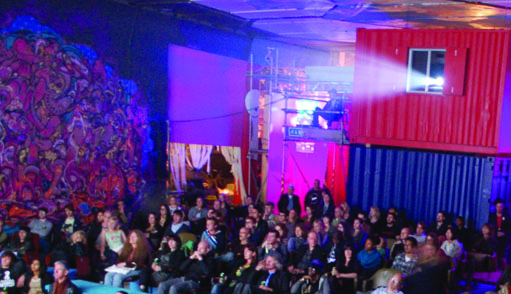 Of course it could get silly, as Bob Dylan was booed for selling out when he went electric, and in the end much of his best work was to follow.
The smartest artists from Rembrandt to Picasso, from Caravaggio to Francis Bacon were able to plough their own paths while taking pots of cash from the establishment. The last laugh however would always be on them, for no matter how offensive and critical of the conventional their work was, in the end the paintings would be worth so much money their rich patrons would be handsomely rewarded.
Well…the Portobello Film Festival has never sold out. Over 25 years we have delivered an 18 day FREE FESTIVAL every year in the heart of Portobello Road and North Kensington, with no admission fee, film submission fee, no charge for brochures, badges, or posters, at all the best venues in town. We have presented the likes of John Malkovich, Franc Roddam, Andrew Logan, Hanif Kureshi, Julien Temple, Rob Newman, Ken Campbell, Tony Allen, Bella Freud, Ken Russell family, The Boyle Family, Duggie Fields, Blek Le Rat, Inkie, and Joe Rush for films, Q&As, introductions, exhibitions, talks, seminars, and PAs for free and open to all. The buzzwords these days are Inclusion and Engagement… well you can't get much more inclusive and engaging than free entry. It is a model adopted by all the main museums in UK and many publications now like Time Out and Evening Standard.
Citizens should not have to pay for art. It should be public and open to all, and certainly not restricted by a bank balance.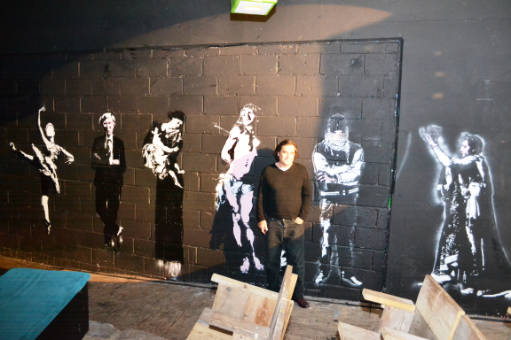 There is also the argument that not "selling out" produces better art. If the shining spark of inspiration is pure and unsullied by commercial or political requirements, then the art itself is more powerful, for the subliminal traces of the sell out are usually visible to even the untrained eye. It was a shame when street art became fashionable and the market was flooded with dreary pictures of Kate Moss, pin ups, and unfunny Banksy rip offs.

So for 25 years the Portobello Film & Arts Festival has been free. We've heard it all – "more people will come and take you seriously if you charge money" (usually from people who have never put on an arts festival in their life), "sponsors won't support a free festival – it goes against the very principles of capitalism", "it's not sustainable". Well it is sustainable. How many paying arts festivals have been running for 25 years?
How have we done it? There is a hardcore of volunteers who believe in the mission of the Portobello Film Festival.

Raymond Myndiuk has been programmer and projectionist since 1999 (when he spotted an early film by Sarah Gavron when she was at the National Film And Television School as a student and shortlisted it for a prize). On the few occasions we have been lucky enough to go to Cannes, Ray watches films non stop from dawn to closing time. He loves the medium and our policy of trying to show as many films submitted as possible (at no entry charge of course).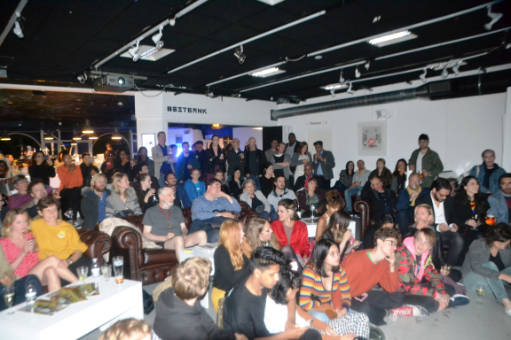 Co-ordinator Leona Flude and her partner Greg Edwards normally work as prop and location stylists for magazines and films. Leona has been with us since the Festival was started by cult filmmaker Barney Platts Mills (Bronco Bullfrog, Paul Weller's favourite film, and Private Road with Bruce Robinson, the template for Withnail) in 1996. Thanks to her energy, inspiration and commitment events run smoothly and the Festi gets some much needed glamour. As locals, like everybody concerned with delivery of the Festival, they are intimately involved in this area and understand its crazy personality.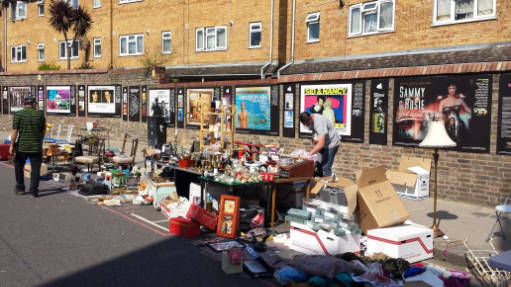 Other volunteers that help us every year include Press Officer Ken Macdonald, Thomas Szabo and Katrin from Leipzig who do our website and insist on only being paid in English crumpets, Dave Pitt- who was landlord at the Inn On The Green – who helps us out with everything from running the bar at the Pop Up to supplying and operating sound systems, graphic designer Phil Underwood, Hugh Gulland and Patrizia Taglietti (front of house), Matthew Buxton (photography), Damian Rayne and Gosia at The Muse who have been hosting us for movies and art expos for 15 years, author Courttia Newland, actress Jenny Runacre, and Dave Barnard from Dalai Lama's Meridian Trust on IT and technical support.

Plus every year we give local unemployed people Work Experience in Event Management based in delivery of the event. There are always volunteers here whose help is invaluable. We encourage initiative and many of them contribute wonderful things we would never have thought of ourselves.
So it's a good team. The work is fun. And we all share this common vision of putting on a free Festival with as many indie films as possible and street art, which in it's purest free public art form is coming from the same source as the Portobello Film Festival.

We must thank the filmmakers and artists who contribute, again in empathy with the Festival's free principles. North Kensington/Portobello used to be UK's free capital, with free concerts, free schools, free adventure playgrounds, free infrastructures, and Portobello Film Festival continues with that tradition. Glastonbury started from Revelation Enterprises on Portobello Road, and it was a free festival then. Indeed for many year Michael Eavis used to let people get in for free from the Peace Convoy to unpatrolled holes under the walls.

We must also thank the sponsors and the supporters, none of whom have ever dictated how we run the Festival. They have been happy to keep us going as a local and international resource and in the words of Robert Elms, an institution. After Carnival and the Market we hope we have kept the goose that laid the golden countercultural egg of Portobello Road flying for the past 25 years.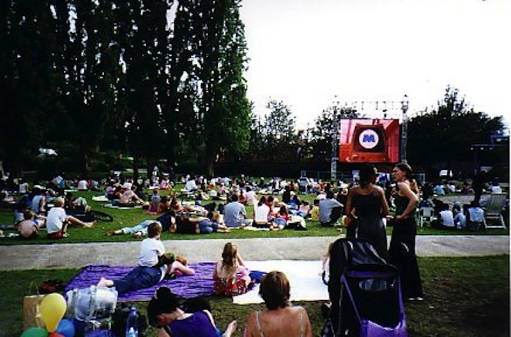 So hats off to Royal Borough of Kensington & Chelsea Arts, Westway Development Trust, Dr Martens, London Development Agency, JVC, Agnes B, Time Out, London Live, Arts Council UK, Film London, Westbourne Studios, Maxilla Social Club, Westbank, Paddington Development Agency, and all our other supporters over the years.
NO SELL OUT. A FREE FILM AND ART FESTIVAL FOR 25 YEARS.
Jonathan Barnett, 29 February 2020.
Website: www.portobellofilmfestival.com Facebook: Portobello Film Festival