VOLUNTEERS, COMMUNITY, AND YEAR ROUND PROGRAMMES



Portobello Film Festival offers free training and work experience in Event Management for unemployed people based around the production of the September Festival and year round Community, Family and Professional Development screenings and activities..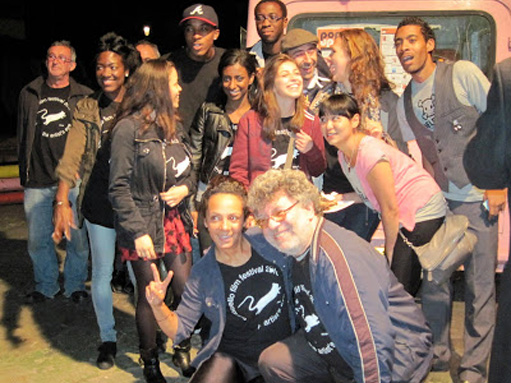 All aspects of Event Management are covered from basic office skills and IT, to PR/Marketing, fundraising, programming, projection and front of house and dealing with public, sponsors and film makers. Previous trainees have got full time work in both the media industry and the world at large.

It is an enjoyable, motivating experience working on the Portobello Film Festival with plenty of scope for initiative. Festival experience looks good on a CV and we are happy to provide references.

a conversation with Jonathan Barnett and Leona Flude, Portobello Film Festival director and co-ordinator







The Festival's activities are centred around North Kensington - the Golborne ward there is one of the 10% most deprived wards in UK with higher than average crime and poverty rates. It's a practical training at the cutting edge of a professional and high profile arts project, but grounded in the reality of successfully delivering quality event in the public forum.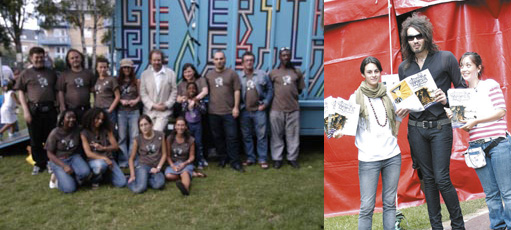 Over our 23 years Event Management and Professional Development Training has been funded by Arts Council England, Royal Borough Of Kensington & Chelsea, City Hall, North Kensington Amenity & Westway Trusts, local SRB's (Fighting Unemployment in North Kensington and Golbourne United), ERDF, Film London, Campden Charities, and corporate support has come from the likes of Dr Martens, JVC, Apple, and Agnes B.
If you're interested email JB or Leona on pff@btopenworld.com .Our offices are at Unit 11, ACAVA, 54 Blechynden Street, Lonson W10 6RJ. . .just by Latimer Road tube station.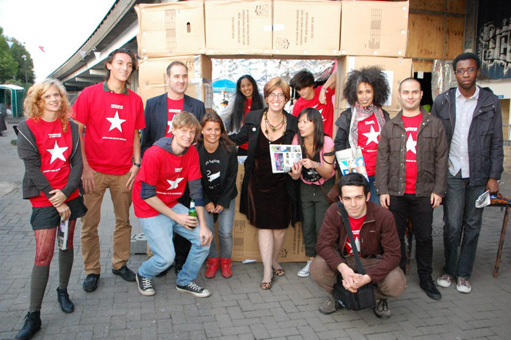 PROFESSIONAL DEVELOPMENT



During the Festival, and at some of the year round shows as part of the West London Film Network, movie and media stars and professionals give masterclasses and Q&A's on aspects of working in the industry from both creative and business aspects.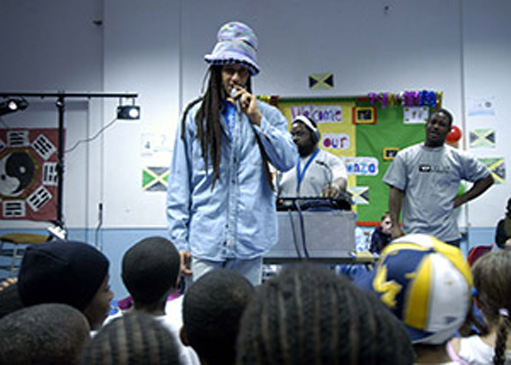 These talks are open to trainees and public alike, and are free. Past presentations have included Chris Cunningham, Apple Final Cut Pro Editing Systems, Franc Roddam, Mike Figgis, artists Blek Le Rat and Andrew Logan, Hanif Kureshi, Metrodome distributors, Wall Of Sound record label, Thomas Vinterberg and Zentropa, Jenny Runacre, Anita Pallenberg, Don Letts and John Malkovich.

The Festival and year round events are a unique networking opportunity for young film makers making a career in film and TV.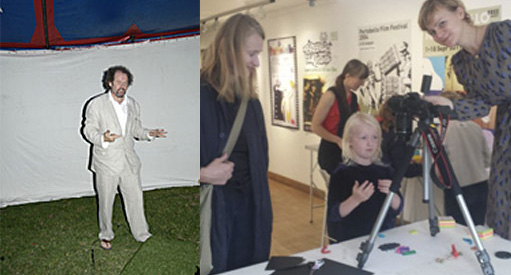 Our London Filmmakers Convention and West London Film Network strands have presented dedicated seasons of contemporary low budget London films as part of the Festival and as separate stand alone threads throughout the year at venues like the Tabernacle and the Chalk Farm Round Roundhouse. These are unique platforms for the West London and the capital's apprentice filmmakers to network, meet up expose their movies to each other and the general public.


COMMUNITY AND YEAR ROUND ACTIVITIES



The greatest pleasure of working in the Portobello/Ladbroke Grove area is its' colourful and diverse community, with a multicultural history ranging back from the Empire Windrush and large Spanish and Moroccan immigrations and the 50s race riots through the swinging sixties and the punky seventies to the acid house eighties to the desperately trendy nineties. The area has provided cultural asylum for those fleeing the standardization of culture and seeking something new. It is a cultural front line and the Carnival and the market, and now the Film Festival, celebrate this artistic community.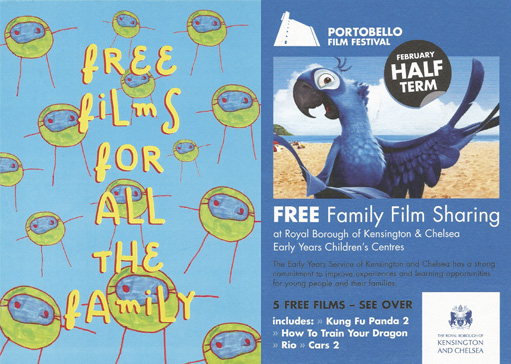 We show programmes of free entry family films regularly at the Festival and this has been extended into year round events at Early Learning Centres, Community Centres, and even in Westway Sports Centre for affected families immediately after Grenfell. The Festival continues to support W10/Notting Dale with uplifting cultural events enjoying endorsements like:
"Resilience-talent-passion-eloquence-defiance and much needed humour. A privilege to be amongst the community."
"Demonstrated the breadth of diversity and community spirit that exists in West London, both in the selection of films, and in the audience that came together on the night. In the wake of Grenfell, West London has suffered, but this was a night that demonstrated that it remains unbroken"

In 2018 we screened Black Panther in Portobello Road on a daytime viewing megacreen as part of the Tavistock Festival and Avengers Infinity Wars outside the Maxilla Club under the Westway.

We have also shown seasons of family films at The Venture Centre,, Westbourne Studios, the Pop Up Cinema (Bay 56) and K & C College. We helped present the Kilburn Film Festival and coached excluded kids in filmmaking at The Granville Centre, NW6, and produced a dedicated Iranian Film Festival. We have screened films for Senior Citizens at the Colville Health Centre, W11, and been a free cinema resource at the Muse and Westbank.





Outreach shows have taken place at The Roundhouse, Chalk Farm,, and Ali Cats, Brighton, the Glastonbury Festival, the Macau Film Festival in China, the Marburg Open Eyes Festival in Germany, Lyons Art Festival, and at the Cannes Film Festival where Kensington & Chelsea Community Education sponsored a stall for us in the British Pavilion.

We have our own portable cinema system with projector, sound system and screen. We can turn any space into a cinema.


DIGITISING THE PORTOBELLO ARCHIVE



Portobello Film Festival has an archive over 10,000 films – every movie we have ever screened. We also have the original logs and application forms for all these works. This archive represents the history of UK and International independent film since 1996 including the move from VHS to digital and now online media.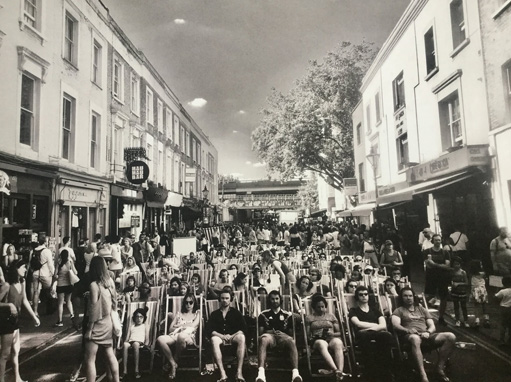 We are currently engaged in digitising this archive with help from the technician who digitised the Dalai Lama's archive. We are looking for volunteers to help complete this epic task.

Contact JB or Leona on pff@btopenworld.com .