THU 05 SEPT
The Muse ART GALLERY
269 Portobello Road, W11 1LR






The Portobello Film Festival and Create Not Destroy presents:
THE 3RD AVENUE EL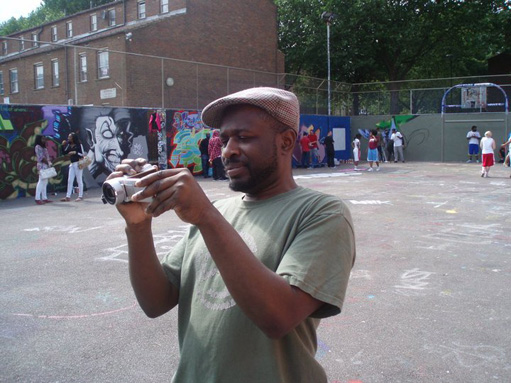 A graffiti exhibition, and documentary screening
followed by a Q & A with featured artists.
The exhibition will include artworks from veteran UK graffiti legend "Pulse"and legendary 70's New York graffiti writer "Ree 2". Documentary screening of ''The Clown With The Painted Face'' By Bunny Bread / CND about the untold story and profile of the legendary UK Hip Hop / graffiti godfather, from the 1983 to present day.

To be held at The Muse Gallery, 296 Portobello road W11
as part of the 'Portobello Film Festival 2019'.


Opening Day
Thursday 5th September 2019
Exhibition, Documentary Screening and Q&A
6:30pm - 9pm (documentary screening 7.30pm )


Closing Day
Sunday 15th September 2019


Filmmaker/ Photographer and Curator
Mr BREAD / SOA / Create Not Destroy -
Renowned West London based graffiti artist turned professional photographer, filmmaker and documentarian of culture, music and art.The owner and Art Director of the brand 'Create Not Destroy' and 'Generation Stories'.


Featured Artist include:

PULSE
'Pulse', born and raised in Nottingham, England who is undisputedly one of the most consistent and prolific graffiti artists to grace the worldwide graffiti culture.
Pulse is a UK Hip Hop Graffiti legend. An artist that is known and respected worldwide for his style and longevity on walls, trains and canvases. His knowledge and wisdom on graffiti writing culture is almost second to none.
Pulse became iconic within the art of Graffiti writing, pushing boundaries and being at the forefront of the Graffiti writing culture for 37 years.
Pulse continues to grow as an artist and gain a worldwide reputation as the organiser of different graffiti paint parties like the "Iz The Wiz tribute weekend" and gallery shows like "The Best of British" headlining some of the worlds most influential artists of todays such as, Tracy 168, Blade, Iz The Wiz, Seen and Banksy to name a few.

REE 2
After moving to the Bronx, NYC in 1967 Ree 2 is a Bronx pioneer and a 70's pioneer of the New York City graffiti writing scene.
He has a long history within the art of writing Graffiti.
Ree 2 was the first to paint a "Bode" character onto a New York City subway train car and was among the first to do a top-to-bottom on a New York train.
Also recently opening his own Graffiti based art store in New Jersey.
His artwork has been featured in the Orlando Museum, Bronx and Brooklyn Museums and various galleries in and around the New York area.
A true legend in the art of writing Graffiti.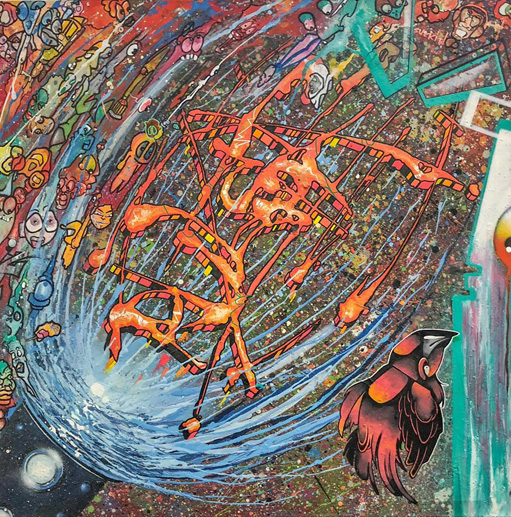 back to overview